Wholesalers, retailers and individual buyers do not have to travel to India to buy designer dresses. Most small-scale Nepalese wholesalers and retailers travel to Delhi via airplane, which is costly, or by bus and train, which is risky and tiresome.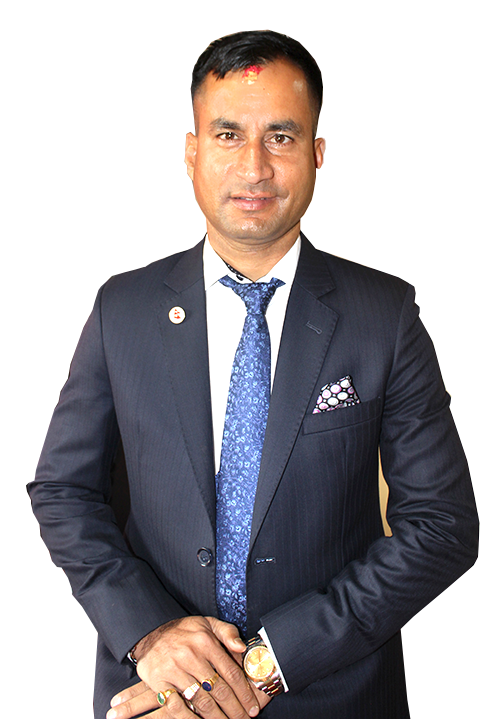 RP Trade Group has been offering garment items at the same rate they are charged in Delhi and other Indian cities. We have been able to do so as small buyers do not get volume discounts from Indian wholesalers that RP Trade Group can command as a large-scale buyer.
So, we want to assure Nepalese wholesalers and retailers that buying garments from the RP Trade Group is much easier and less expensive. They also never have to worry about variety as we replenish our stock of the finest dresses every three months.
Individual Nepalese buyers, too, do not have to travel to India to buy garments of the latest designs. They can save time and costs and avoid all the hassles associated with travel by simply visiting our showrooms in Kathmandu and sub-dealers at various locations within the country.
Rupesh Pandey
Managing Director