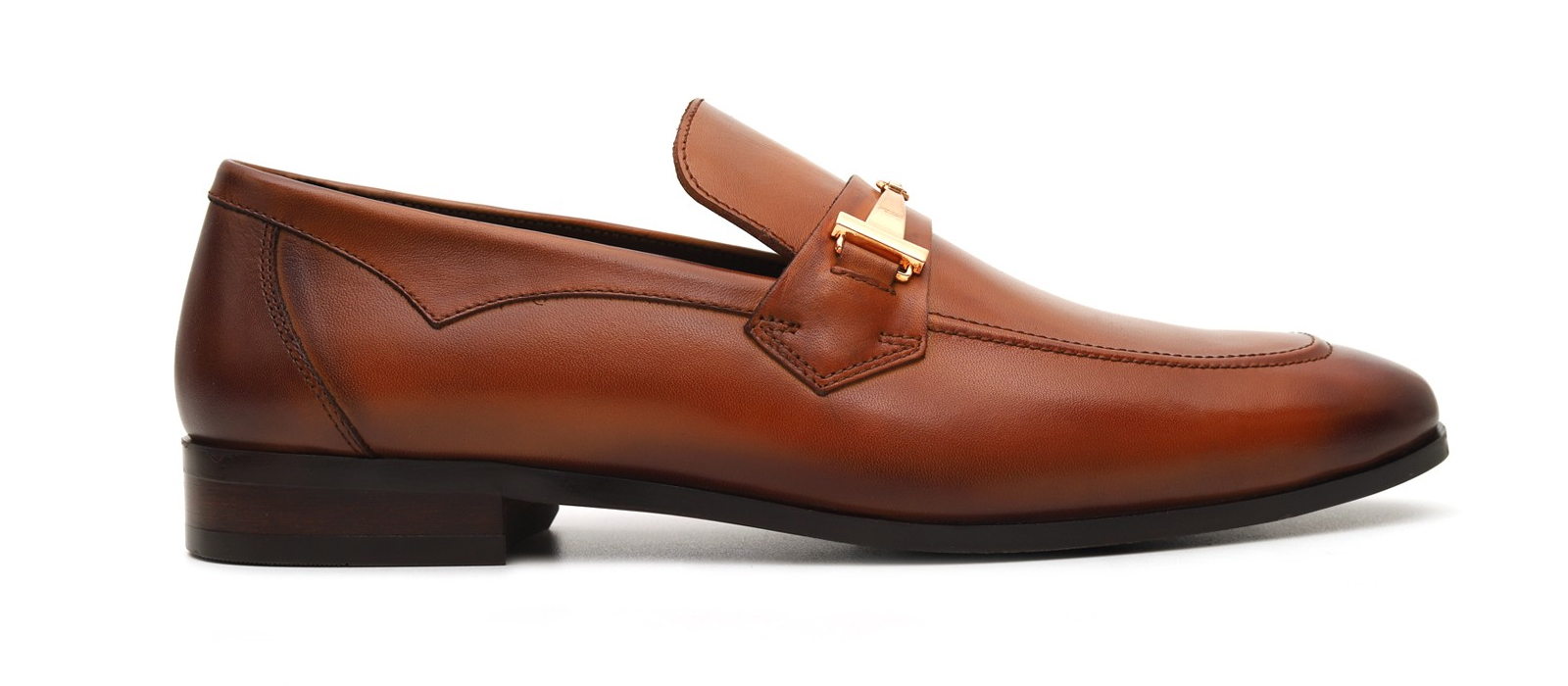 Dual Tone Penny Buckle Loafers
All materials are sourced for their unique qualities and carefully crafted. Any incidental marks, tonal changes and/or textural variances are part of the material's natural characteristics and should not be considered as imperfections.
• All types of leather, synthetic and other materials, including metal accessories, react to humidity and may cause permanent wear and tear.
• Avoid getting it wet and avoid exposure to direct light and heat.
• Avoid contact with oily substances, cosmetics or solvents.
• Care should be taken when wearing light coloured garments and when storing products with different colours, as the colours may transfer onto each other.
• Avoid excessive fiction and overexposure to direct light as colour fading may occur.
• To clean your shoes, wipe with a soft dry cloth. When not in use, store in a protective shoe bag in a cool, dry place